Douglas Farah is the president of national security consulting firm, IBI Consultants, and a Senior Visiting Fellow at National Defense University's Center for Complex Operations. He is an award-winning journalist and author of two critically acclaimed books.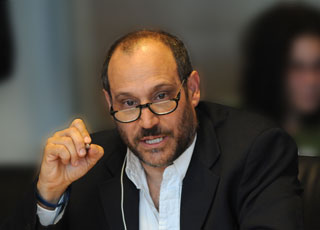 About Douglas Farah
In 2001, as West Africa Bureau Chief for the Washington Post, Mr. Farah broke the story of al Qaeda's ties to the West African diamond trade. In 2004, he worked with the Consortium for the Study of Intelligence, studying armed groups and intelligence reform. Read more...
Publications
Mr. Farah specializes in research, writing and training on transnational criminal organizations and armed groups and their affect on states and corruption; terrorism, terror finance and proliferation; and, illicit financial flows. Go to Publications and Congressional Testimony...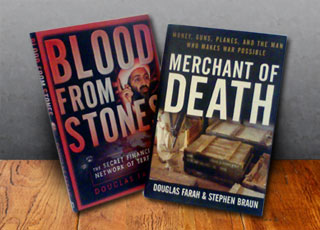 Books
"Farah's drum-tight presentation of evidence to substantiate his allegations will be difficult to dispute, and his stark and straightforward writing style makes this book hard to put down." -- Publishers Weekly Go to Douglas Farah's Author Page at Amazon.com...
For further information on Douglas Farah, his writings and Congressional Testimony, visit IBIConsultants.net.
Selected Publications and Congressional Testimony